[thrive_drop_caps color='orange' style='2′]I[/thrive_drop_caps]f you are looking for a serious
Rachael Ray cat food review
, you are in the right place. We will look into the ingredients of this brand and see what other pet owners like you, have to say. There are a lot of cat food products in the market today.
Rachael Ray Nutrish Natural Dry Cat Food, Chicken & Brown Rice Recipe is one of the most popular products from the aforementioned brand. Rachael Ray became quite famous as Rachael Ray is a chef and she claims that she will not put together a cat food that she will not feed her own pet. There are differing opinions on his subject though.
Click Here to See Today's Price on Amazon
Rachael Ray Cat Food Review
Rachael Ray Cat Food Review ( Via: Amazon.com)
From the name of the cat food product we are reviewing, Rachael Ray designed this cat food for kitties. Using U.S. farm-raised chicken, this product aspires to sustain the nutritional needs cats will require to grow healthy and active alongside their loving owners.
Based on the manufacturer's claims, this cat food has a crude protein content of 34 percent. It also contains four percent fiber which makes it more digestible to felines. With this combination, this brand is quite promising as far as nutritional value is concerned.
Pros
Improved the appearance of the fur in some cats.
Cheaper than other food brands.
Easy to find and buy.
Cons
Not ideal for felines with sensitive skin.
Corn gluten meal may not be best for all cats.
Some cats had a negative reaction to this food.
Click Here to See Today's Price on Amazon
Related: Solid Gold Cat Food Review
Features of Rachael Ray Cat Food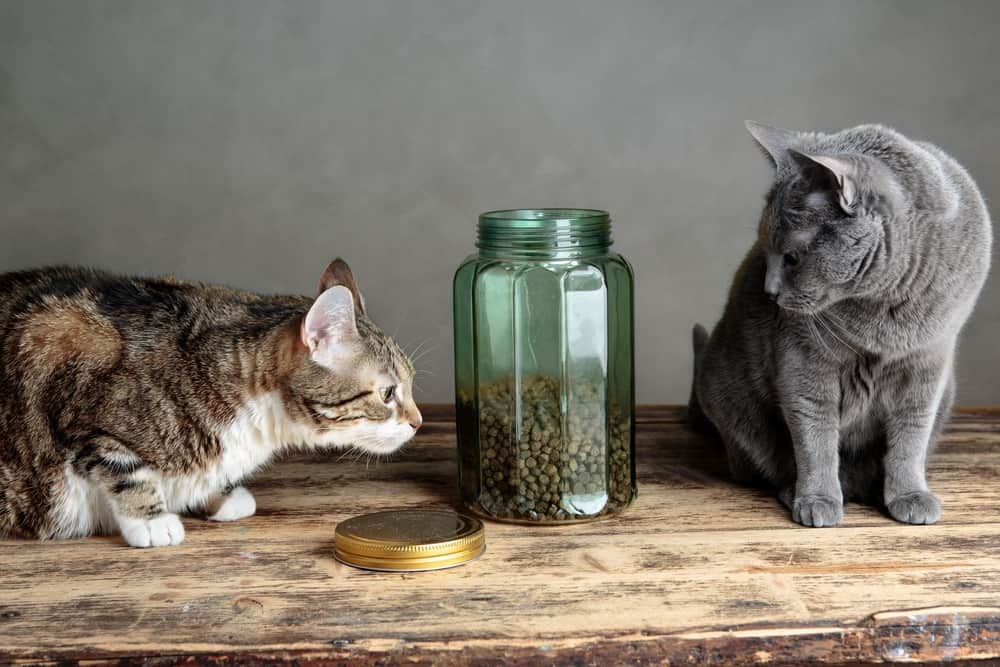 Based on a closer assessment of the ingredients and the manufacturer guarantees, here are the top reasons to consider Rachael Ray Chicken formula when you are shopping for kitty's meal.
1
Topnotch Ingredients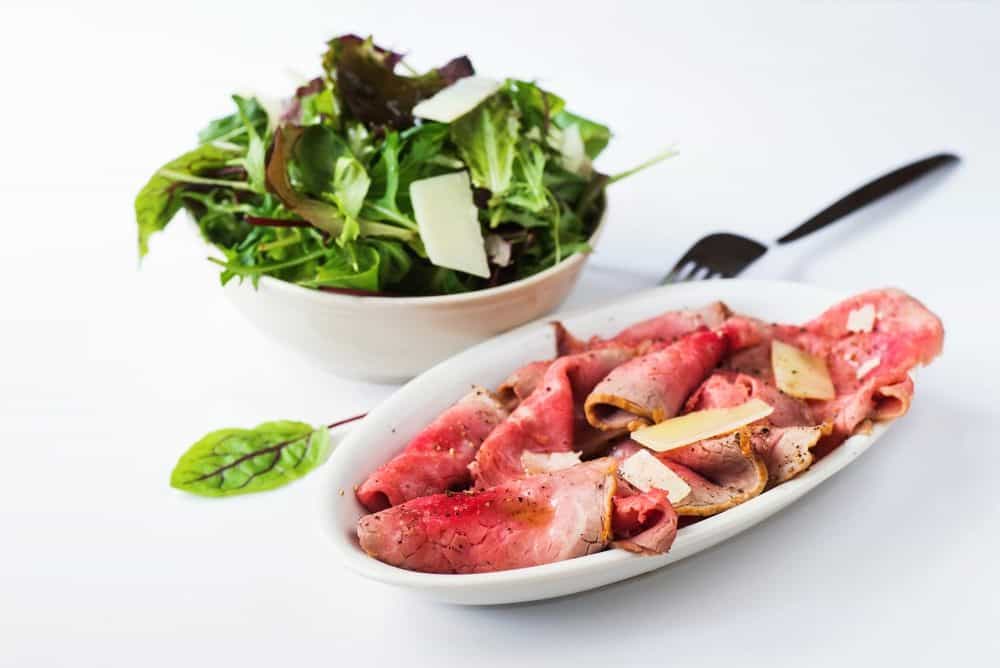 When you are shopping for cat food, you are not after how popular a brand is or how expensive it is. Your goal is to find a product that could support your feline's nutritional needs. Rachael Ray markets itself as a natural cat food with chicken as the top ingredient.
Being a celebrity chef Rachael Ray knows how to improve the nutrients not just in people food but also in cat food. The formula also includes other protein sources such as fruits, veggies, and brown rice.
The list does not end there. This cat food also contains yeast which happens to be a natural source of vitamin B, Zinc, and Biotin. All of these could improve your cat's health.
The chicken meal that goes into this cat food also contains Omega 6. This fatty acid is known to be one of the best nutrients to improve the quality of kitty's fur.
2
Free From Fillers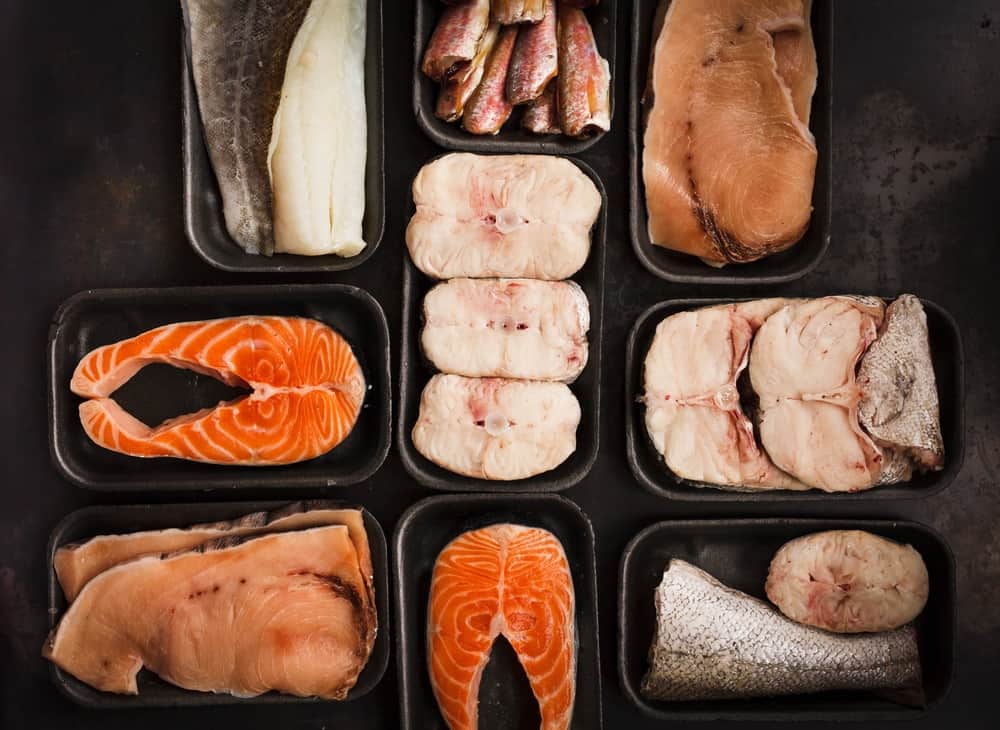 Rachael Ray claims that there is no soy, wheat, ground corn, artificial flavors, and other fillers in their cat food. A lot of cat owners are actually concerned about the additives in the food they are feeding to their kitties.
If the manufacturer is honest about what goes into the food they are offering to felines, this is one of its best-selling points.
Why are fillers bad for kitties? For starters, your feline friends might find it difficult to transition to a new food product. If that brand happens to contain tons of additives, you might have a sick kitty on your hands.
Vomiting and diarrhea are not uncommon side effects from eating low-quality cat food.
3
Fiber Content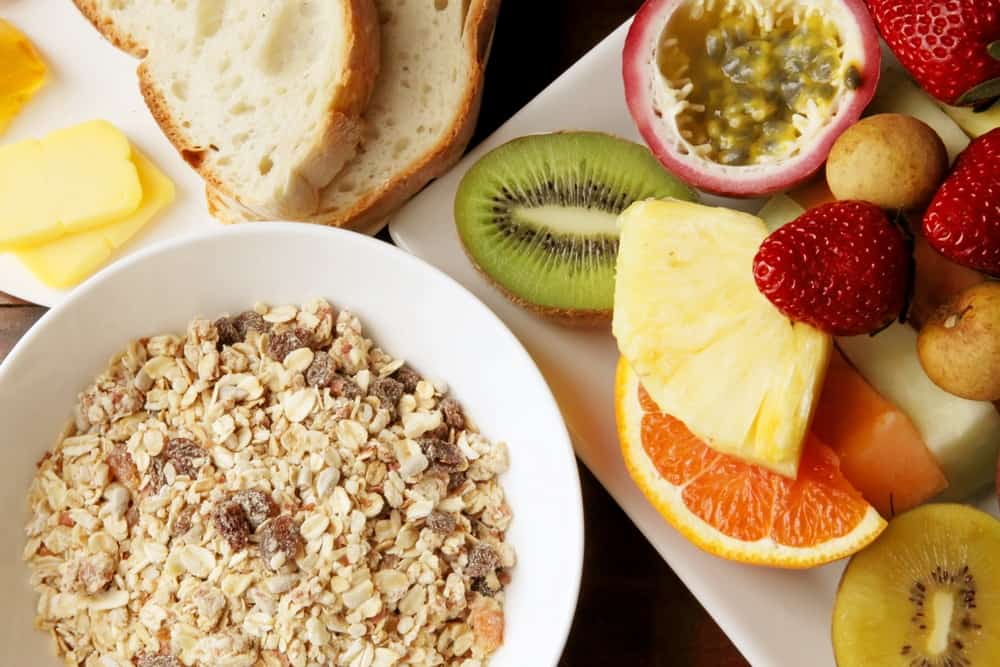 A closer look at the list of ingredients reveals fiber has also been added to this cat food. Fiber is such a big deal because this makes digestion easier for kitties. Thanks to the beet pulp which is added to this cat food, fiber also goes into kitty's diet.
On the subject of added nutrients, Taurine is also present in this cat food. Taurine is one thing you need to look for in cat food because it is an essential amino acid. Taurine keeps your cat's heart muscles in good condition and it also functions in a similar way that Vitamin A does in improving our eyesight.
[tcb-script type="text/javascript"]amzn_assoc_tracking_id = "tinpaw.com-20";amzn_assoc_ad_mode = "manual";amzn_assoc_ad_type = "smart";amzn_assoc_marketplace = "amazon";amzn_assoc_region = "US";amzn_assoc_design = "enhanced_links";amzn_assoc_asins = "B06WLH71PS";amzn_assoc_placement = "adunit";amzn_assoc_linkid = "0e762da16b8941363643f72e06c4185d";[/tcb-script][tcb-script src="//z-na.amazon-adsystem.com/widgets/onejs?MarketPlace=US"][/tcb-script]
General Impression
Taking everything into consideration, most reviewers had positive things to say about this brand. The main issue that has been raised is the adverse reaction of some cats to this particular cat food. It should be noted that this is a case to case basis and there have been several testimonials on how this food transformed the life of some felines.
Another major issue that has been noted is the presence of some grains, particularly corn gluten meal. It should be noted that while this cat food claims that common allergens have been excluded, it is not exactly grain-free. There are other products from the same brand that offers the same nutritious food without added grains.
Related: Royal Canin Cat Food Review
Alternatives
If Rachael Ray Nutrish Natural Dry Cat Food, Chicken & Brown Rice Recipe is not working for you and your pet, there are other options you might want to try. Here are some:
Rachael Ray Nutrish Zero Grain Chicken and Potato Recipe
Pros
Some cats saw an improvement in fur quality after switching to this brand.
Healthy option for cats with food sensitivities.
Cons
Pellets seem to be too small.
More expensive than comparable brands.
Click Here to See Today's Price on Amazon
Rachael Ray Nutrish Natural Dry Cat Food
If your cat hates the chicken flavor, this salmon recipe might be what kitty wants. This recipe includes brown rice and added vitamins and minerals for a healthier cat.
Pros
Cats eats this faster than other brands.
Perfect for kitties who love fish-flavored cat food.
Cons
Contains corn gluten meal.
Issues with kitty's negative reaction to this food.
Click Here to See Today's Price on Amazon
Related: Making Homemade Cat Food
Rachael Ray Nutrish Zero Grain Natural Dry Cat Food
Using white fish as the first ingredient, this cat food claims that it is devoid of grains or gluten. It has no preservatives or harmful fillers.
Click Here to See Today's Price on Amazon
Pros
Addressed some food allergies.
Healthier than other brands.
Cons
Some cats hate this.
Too expensive.
Verdict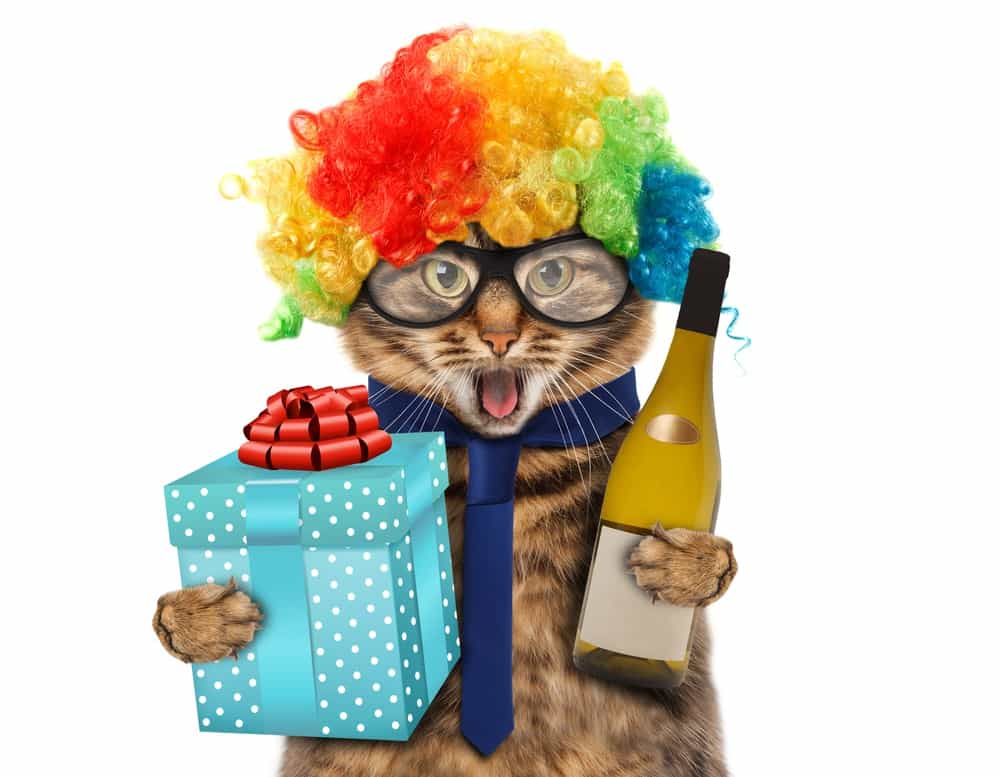 Based on the overall reaction of cat owners to this food, Rachael Ray Nutrish Natural Dry Cat Food, Chicken & Brown Rice Recipe is recommended although you should be aware that it contains corn gluten meal. If kitty can't tolerate that ingredient, you should explore other options. This ends our Rachael Rat cat food review and we hope you got valuable information from our quick evaluation.