Are you one of those pet owners who is looking for holistic nutrition? Well, it is perfectly acceptable why you want only the best for your felines. After all, you want to make sure that your cats become healthy and this Solid Gold Cat Food Review will help you in making the right choice.
If this is the case, Solid Gold cat food should be one of the first things to consider. This is currently of the biggest cat food producers that focus on holistic nutrition. To help you see if this is a good choice, here's a quick Solid Gold Cat Food review that will look into all the features of this cat food.
Check Today's Price on Amazon Here
Choosing the Best Cat Food
There are certain things that you have to focus on when you are shopping for your cat's next meal. Some of the most vital considerations in choosing your cat food include:
Ingredients:

Every cat owner should know by now that they should not trust labels. A lot of pet food companies lie to their customers through false advertising. Hence, it is vital to look beyond that and study the ingredients of the product.
Animal Sources:

Cats need fat and protein in their diet. As far as protein is concerned, cats need animal sources, not plant sources. When cats are resigned to getting their sustenance for grains, they will suffer from nutrition deficiency.
Solid Gold Cat Food
Solid Gold Cat Food (Via Amazon.com)
Solid Gold cat food has been around since 1974 and its main manufacturing plant is located in California. This brand offers different options to cat owners depending on the condition of their cat. This company is affiliated with Diamond Pet Foods, one reason why there are some cat owners who are reluctant about choosing this cat food for their felines.
Pros
No recent recalls associated with this particular brand of cat food
Offer both grain-free formula and a formula containing limited amount of grains
Company is strict in testing the quality of their cat food products
Cons
Affiliation with Diamond Pet Food, a company linked to some pet food scandals
More expensive than some other cat food brands
Some buyers had issues with the customer service of the company
Features of Solid Gold Cat Food
For cat owners who think that this product is a great choice for their cat's next meal, here are some of the finer points about this cat food brand:
1. Highly Digestible Ingredients
Via Amazon.com
Whether your cat has a sensitive stomach or not, it is important to choose products that are cat friendly. Ingredients are a vital consideration when you are looking for the best food for your cat. If the ingredients cannot be digested easily, your cat may suffer from diarrhea.
One way to make sure that the cat food is highly digestible to cats is to look for ingredients that are rich in fiber. Ideally, your cat food should contain this nutrient as it is essential for your cat's overall health.
2. Vitamins and Minerals
Humans are not the only ones who require vitamins and minerals to stay healthy, these nutrients are equally important to felines. Hence, it is necessary to look for food that will uphold your cat's overall health.
The most important ingredients to look for in your cat food includes vitamins C and E which are necessary to boost your cat's immune system and there's taurine and L-carnitine which helps burn fat and keeps your cat's heart healthy.
Upholds Overall Pet Nutrition
Via Amazon.com
Among the best qualities that this cat food boasts of is the presence of whole foods in their cat food. This pet food contains egg, the perfect protein, as well as super foods like pumpkin, carrots, cranberries, kelp, broccoli, and lentils. These ingredients can ensure that your cat will have the best possible nutrition.
 Based on the claims of Solid Gold cat food, these are the key features of their product. Given the circumstances, the most appropriate way to know the nutritional content of any cat food brand is to examine the packaging. Hence, the information has been obtained from what the manufacturers disclosed.
 4. General Impression About Solid Cat Food
There are different opinions when it comes to this cat food. There are some pet owners who believe that this is the best thing that happened to their cat despite the higher price range. Although the brand has some solid reviews because of how it helped many felines look healthier, there are pet owners who are concerned that it is not the best choice for their cats.
Taking all reports into consideration, cases where cats had diarrhea is isolated. So, it can be safely said that this cat food is highly recommended although you might want to take your cat's individual situation into consideration.
Related: Goodlife Cat Food Review
Final Thoughts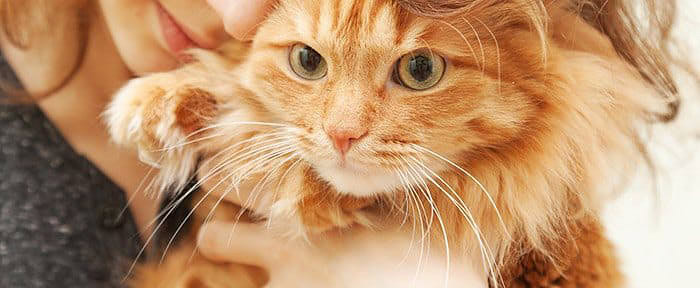 Marketed as the "pet food with a purpose," this cat food claims that the holistic ingredients that it contains are just the thing that your felines need. Hence, this cat food, despite its flaws has a lot of fans.
At the moment, there are differing opinions whether Solid Gold Cat Food is better than other brands. The affiliation with the Diamond Pet Company is one of the biggest concerns of many cat owners. Some think that since the cat food company is linked to Diamond Pet, it may be dangerous for their felines.
This Solid Gold Cat Food review would like to stay on neutral ground on this issue. While the manufacturing process remains to be uncertain, Solid Gold has a lot of good qualities that must be taken into consideration.